Road Trip – Cars & Cones Event Announcement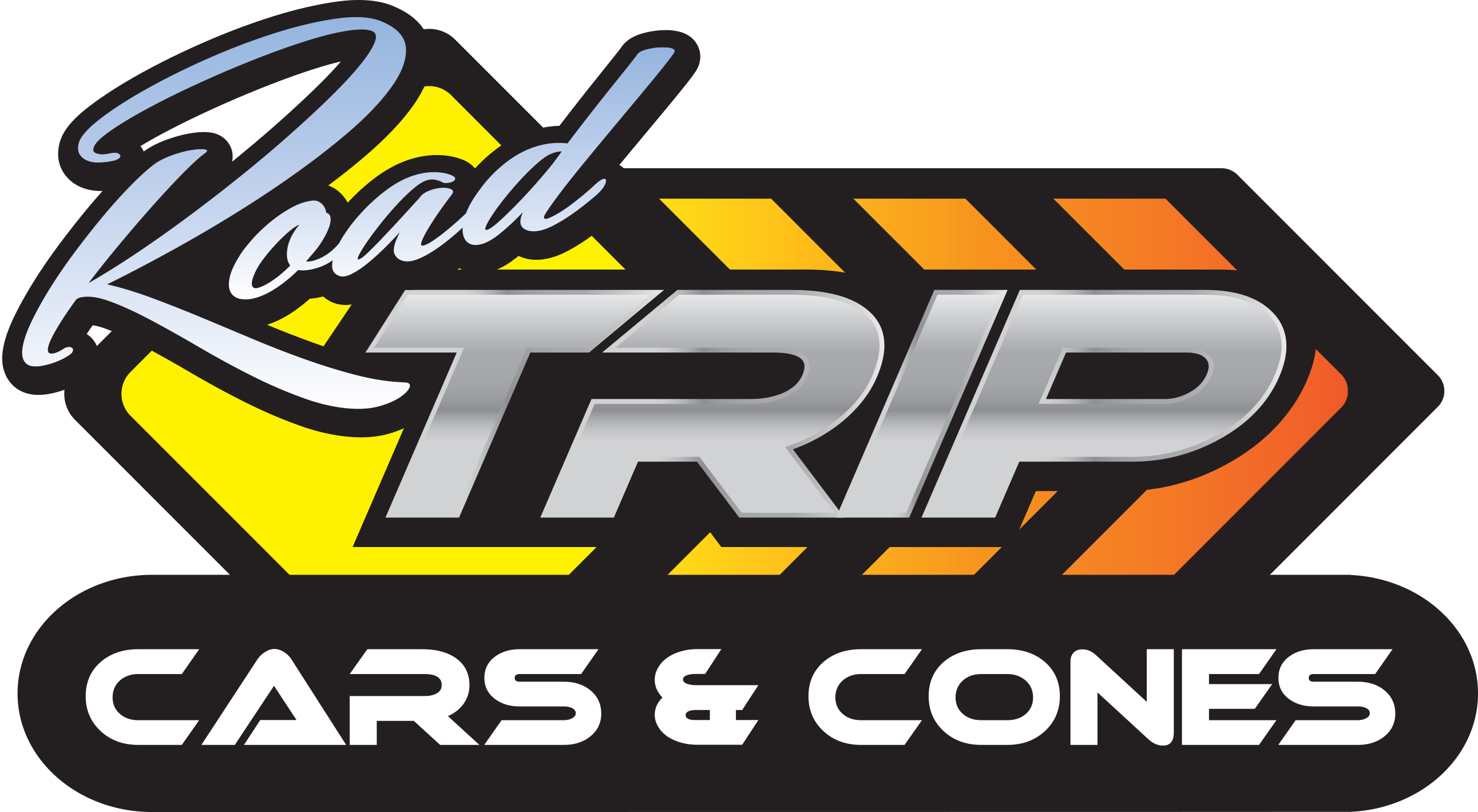 Who wants to go on a Road Trip?!
Welcome to a brand new street car event called Road Trip – Cars and Cones 2016.
The Road Trip event is scheduled for May 2- 6, 2016 and will be a traveling autocross caravan. The Road Trip will begin in Concord, NC and meander through four states, concluding in scenic southern Indiana. Featuring four autocross events in five days, along with a scenic cruise route and organized social activities each day, The Road Trip captures all of the driving elements that appeal to true grassroots automotive enthusiasts. Each day of the event will start with a 100-200 mile cruise, followed by five hours of autocross, finishing up with a catered dinner and parking lot party.
The Road Trip will also offer one of the largest performance automotive door-prize raffles in country – over $70,000 in performance parts will be given away to the participants during the five day event. Raffle prizes include everything from suspension kits, ultra high performance tires, big brake kits, batteries and chargers; up to a complete set of wheels and a full chassis. Nearly all raffle prizes have a minimum $1000 retail value!
Registration for Road Trip – Cars & Cones 2016 opens today at www.fm3roadtrip.com. Official rules for the event as well as event information will be accessible at this site as it become available. Be sure to register on the site to receive host hotel and other important information.
Road Trip entry is $500 per entrant and includes all cruise and autocross events, a goody bag, eligibility for the door-prize raffle, and a catered dinner for two each night. Registration is limited to the first 100 paid entries.
If you want to just cruise and have a great time, sign up for The Road Trip Cruise. The cruiser entry includes entry to all the cruise events, special crusier parking, a "Road Trip Cruiser" t-shirt and dinner for two – sign up for one day or all five. Cruiser entry is $75 per day and does not include autocross or raffle entry.
Road Trip sponsors and locations:
Day 1 – May 2, 2016 – Detroit Speed and Engineering – Zmax Dragway – Concord, NC
Day 2 – May 3, 2016 – No Limit Engineering – Smokies Stadium – Kodak, TN
Day 3 – May 4, 2016 – Holley – National Corvette Museum Raceway Park* – Bowling Green, KY
Day 4 – May 5, 2016 – sponsor TBD – Kentucky Bourbon Trail – Lexington and Louisville, KY
Day 5 – May 6, 2016 – Ridetech – location TBD – beautiful southern Indiana
Associate sponsors for the Road Trip include:
Schwartz Performance
Baer Brakes
Forgeline Wheels
Falken Tires
OPTIMA Batteries
BFGoodrich
Raymonds Performance**
*Holley Day 3 – we will welcome Brock Yates One Lap of America Tour at NCM Motorsports Park – they will be on the road course while Road Trip utlizes the paddock area for autocross.
**Raymond's Performance will provide daily emergency concierge service to all participants. If you have a breakdown or require transport, Raymond's will provide complimentary pick up along the route and transport to the next venue.