Schwartz Performance is a concept over 35 years in the making. We are founded on the premise that race-car performance can be had with street-car convenience, reliability and comfort.
Our founder, Jeff Schwartz, has had an extensive career in machining, manufacturing and product design. His racing career has put him in control of Motocross bikes, road-racing bikes and various race-cars from front-wheel-drive Sport Compacts to V8-powered GT1 Corvettes and IMSA Camaros. As a pit-crew member of the Yamaha World Superbike Team, Jeff helped win the 1998 Daytona 200 and set multiple records, such as "most wins by a rider" and "most wins by a manufacturer." Jeff's understanding of chassis and engine tuning helped him win exclusive awards in every category he entered.
As industry technologies evolved, Jeff realized that race-car performance no longer required purpose-built track cars. He decided to prove this point by building a 1982 Cadillac Fleetwood Brougham, which won Car Craft magazine's 2002 Real Street Eliminator competition. Interest in Jeff's talents and unique approach to cars quickly grew and in 2005, Schwartz Performance was born.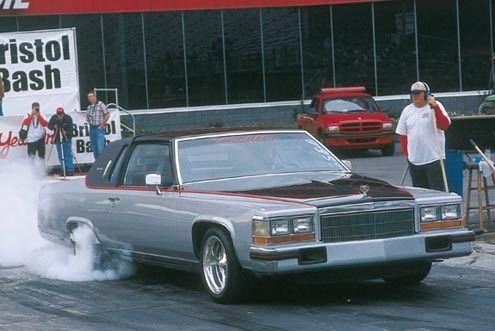 We started in Crystal Lake, IL, in a quaint 1600 square-foot facility, out of which we introduced the first bolt-in muscle-car chassis (our GM A-body chassis). We quickly outgrew those cramped quarters and, within a year, doubled the size of our shop. Now, we have over 23,000 square feet in Woodstock, IL.
Since opening our doors in 2005, we've developed over 28 track-tested chassis for GM, Ford and Mopar models, and are constantly doing research and development for new products. We've had some very exciting accomplishments in our brief history, such as our first 1000hp twin-turbo street engine in 2006, a 730hp naturally-aspirated pump-gas engine in 2007 and reaching 211mph in the standing mile with a street-car, also in 2007.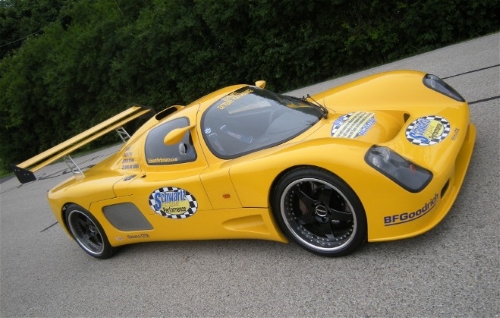 Our chassis and cars have won the Car Craft Magazine Real Street Eliminator performance shootout a record 8 times! We won the Popular Hot Rodding "Muscle Car of the Year" performance shootout in 2013. In both 2013 and 2017 we were voted "Car Craft Magazine Pro-Builder of the Year" for cars we've built.
Our master fabricators build our chassis completely in-house and we continuously prove their performance and longevity by testing at numerous events every year. Our cars, chassis and our work have been featured on TV shows such as Stacey David's Gearz, Power Nation, Engine Power, Detroit Muscle, Two Guys Garage, Motorhead Garage, and V8TV.
In addition to our busy event schedule and chassis manufacturing, we have a full staff dedicated to building dream cars for clients all over the world. We also build Corporate Promotional Vehicles to market your organization and offer marketing support such as maintaining vehicle build sites and promoting the project on social media. Check out our Projects and Products pages at the top of our site.
At Schwartz Performance, we have always been a results-oriented team, focused on bringing dreams to reality. We've had an exciting history, and look forward to continued growth.