Schwartz Performance is founded on the premise that race-car performance can be had with street-car convenience, reliability and comfort.
Founder, Jeff Schwartz, has an extensive career in manufacturing efficiency and product design. His racing career has put him in control of Motocross, Road Racing, Land Speed and Observed Trails motorcycles and various race-cars from front wheel drive sport compacts to V8, V10, IMSA GT racing cars. Jeff still participates in many different competitions, including the Optima Ultimate Street Car events, winning the Daytona round in 2019, and is a two time invitee to the Optima Ultimate Street Car Invitational held during SEMA. Jeff also won autocross championships in 2016 SCCA Milwaukee Region and 2020, Midwestern Council of Sports Car Clubs.
As industry technologies evolved, Jeff realized that race-car performance no longer required purpose-built track cars. He decided to prove this point by building a 1982 Cadillac Fleetwood Brougham, which won Car Craft magazine's 2002 Real Street Eliminator shootout. Interest in Jeff's talents and unique approach to cars quickly grew and in 2005, Schwartz Performance was born.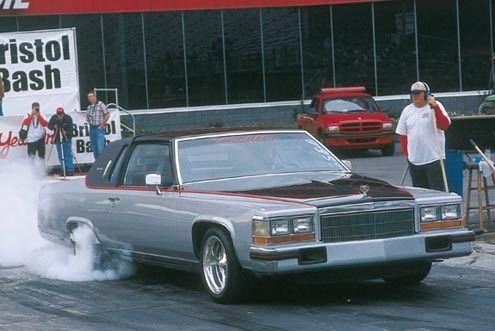 We started in a quaint 1600 square foot facility, out of which we introduced the first bolt in muscle car chassis. We quickly outgrew those cramped quarters and within a year doubled the size of our shop. Then moved to a much larger facility in Woodstock, Illinois. We now occupy a 34,000 square foot modern industrial facility in Harvard, Illinois.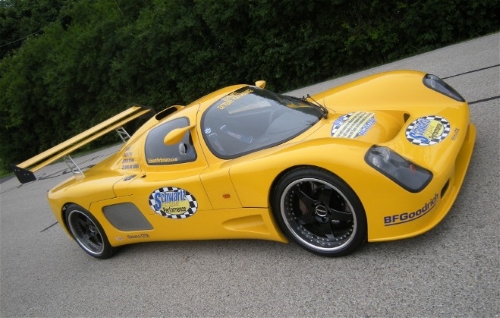 Since opening our doors in 2005, we have developed bolt in chassis applications for over 125 vehicles. Our chassis and cars have won the Car Craft Magazine Real Street Eliminator performance shootout nine times! We won the popular Hot Rodding "Muscle Car of the Year" performance shootout. In 2013 and 2017 we were voted "Pro Builder of the year" by readers of Car Craft Magazine for the cars we have built.
Our master fabricators build our chassis completely in-house and we continuously prove their performance and longevity by testing at numerous events every year. Our cars, chassis and our work have been featured on TV shows such as Stacey David's Gearz, Power Nation, Engine Power, Detroit Muscle, Two Guys Garage, Motorhead Garage, and V8TV.
In addition to our busy event schedule and chassis manufacturing, we have a full staff dedicated to building dream cars for clients all over the world. We also build Corporate Promotional Vehicles to market your organization and offer marketing support such as maintaining vehicle build sites and promoting the project on social media. Check out our Projects and Products pages at the top of our site.
At Schwartz Performance, we have always been a results-oriented team, focused on bringing dreams to reality. We've had an exciting history, and look forward to continued growth.
Give us a call at 815-770-0751 to discuss your next project.