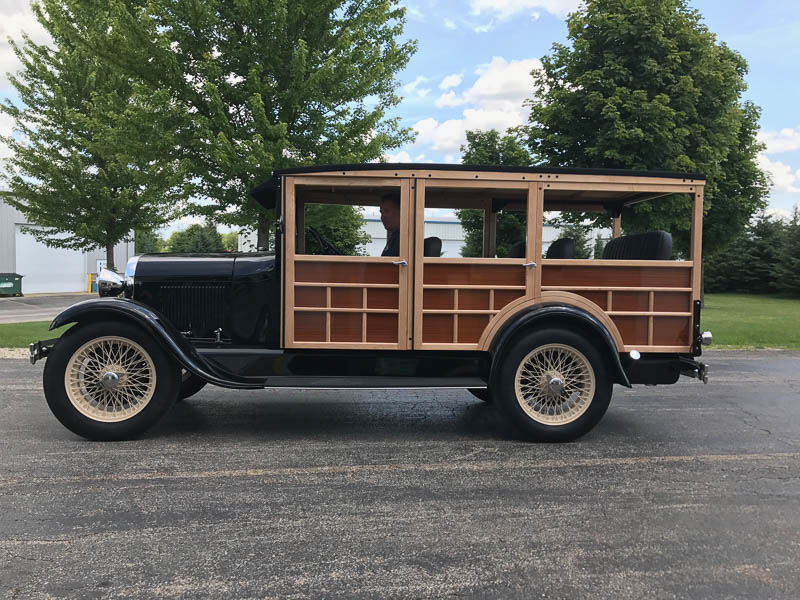 Here's a real special project you won't see every day. The first station wagons were called Depot Hacks - their primary use were to transport people from train stations as an early form of taxi cab. They needed a vehicle that could comfortably carry passengers and all their luggage from the train station to their destination. The backs were modified to carry cargo. They were also called Carryall or Suburban, a name that still lives in Chevy's line-up today.
Frame & Suspension
Schwartz Performance G-Machine chassis system
Power steering rack
Ridetech single-adjustable coilovers
Racing style splined sway bars
More details to come...
One of the first 'Station Wagons' arrives at our shop
One off custom chassis fabrication
Depot Hack gets a V8
Sheet metal fabrication and mock up gallery
Body work and paint prep
Woodwork fabrication
Woodwork assembly to finished chassis gallery
Final assembly gallery
Completed gallery