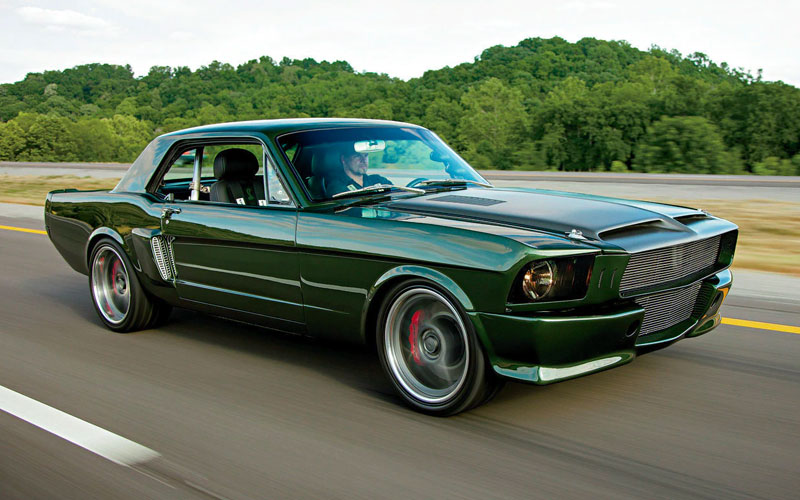 Kevin Tetz's 1966 Mustang
You may know Kevin Tetz from the television show Trucks! on SpikeTV. He just finished his '66 Mustang for the 2012 SEMA show, using a Schwartz Performance G-Machine Chassis as it's foundation.
He used modern Mustang components on the engine and interior, and even integrated newer Mustang headlights into the fenders and front fascia.
Look for this car in an upcoming issue of Popular Hot Rodding! (Late 2013 – Early 2014)